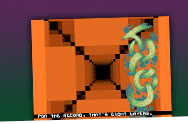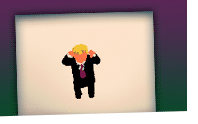 NEWS
---
Gerp 2018 was fantastic!
(2018-02-05)
We released our contribution to the Checkerboard Challenge & an AGA demo.
Get them from your nearest supplier...

Thanks Nature & Traktor for a wonderful party!
More news at the bottom of the page
RELEASES
---
NEWS
---
Do you love the Bomb?
(2015-04-04)
We sure do! Check out new production, released at Revision 2015.
Best viewed in your local bunker....

Good bye!
The ventures of Prince Dakkar and his pilgrimage to the abyss
(2010-04-05)
Polished like a newborn babies bottom "The ventures of Prince Dakkar and his pilgrimage to the abyss" was released into the wild at the Breakpoint 2010 Amiga demo competition. Best enjoyed accompanied by fine cigars on your 060 enabled microcomputer.

Bon voyagé, les membres de votre expédition scientifique: Bonkérs, D'Alton, l'Esau, Tôdi.
Grep Summer & Robots = Wunderschön!
(2009-06-15)
Back from Breakpoint
(2009-04-14)
No Amiga release, but a superb MSX2 release named Syntax Infinity.
Check it out here!

Don't forget to check Traktor & Nature's ass-kicking first place Demo,
congrats guys!
Everything is back to normal...
(2008-07-11)
Tulou.org is totaly rewritten, to get rid of the spammers. Enjoy...
Live from the party...
(2008-03-24)
We are pleased to announce the iminent release of this years easter egg, "The Chronicles of Professor Arronax". Reports live from Bingen am Rhein tells a story about the deep seas, exploring recursive trees, sphere maps and other mysterious elements from the abyss.
Breaking News From GREP White
(2007-12-29)
We are very pleased to announce that Dalton has joined the Tulou family. Dalton has shown promise in both the bathing and coding discipline which makes him an ideal member of the family. The initiation took place during the excellent GREP White demo party in the Amiga scene Mecka Skövde, Skaraborg, Sweden where we also released the AGA demo "Budleigh Salterton".
Sundown
(2007-09-10)
Back from Sundown 2007. Pasties, tea, pub lunch, ham, AHX setting amps on flames,.... yet again Sundown was a success. Bonkers and Todi had a little surprise something for attending sceners, we will soon let you guys in on it .... stay tuned.
Back from Solskogen!
(2007-07-23)
Super nice party, we had alot of fun. No release (to much beer), but checkout Nature's superb 4k intro, and Loonies & Ephidrena's 5k intro. Good work boys!
Nukleus and Tulou inc.
(2007-07-20)
Its up, the official Jamaica ROM-party page.
Maybe there will be some cool stuff at Solskogen also, who knows...
See you all there!
DEMOGROUP?
---
Tulou is an Amiga demogroup, Jean-Louis Tulou was a Professor of Flute at the Paris Conservatoire from 1829 to 1856. We have nothing in common, except for the name and that Mr. Musli also play the flute.
RELEASES
---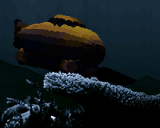 TAGWALL
---
---
More tagwall entries at the bottom of the page
LINKS
---
A.D.A. Amiga Demoscene Archive | #amycoders | GAMEBOY demospotting | Demozoo | Gerp | Revision | TRSAC | Dekadence | Ephidrena | Focus Design | Loonies | Moods Plateau | Nature | Nukleus | Powerline | Skarla | Spaceballs | Traktor | Unique | Up Rough
TAGWALL
---